Fluid Momentum
1000w Electric Mountain Bike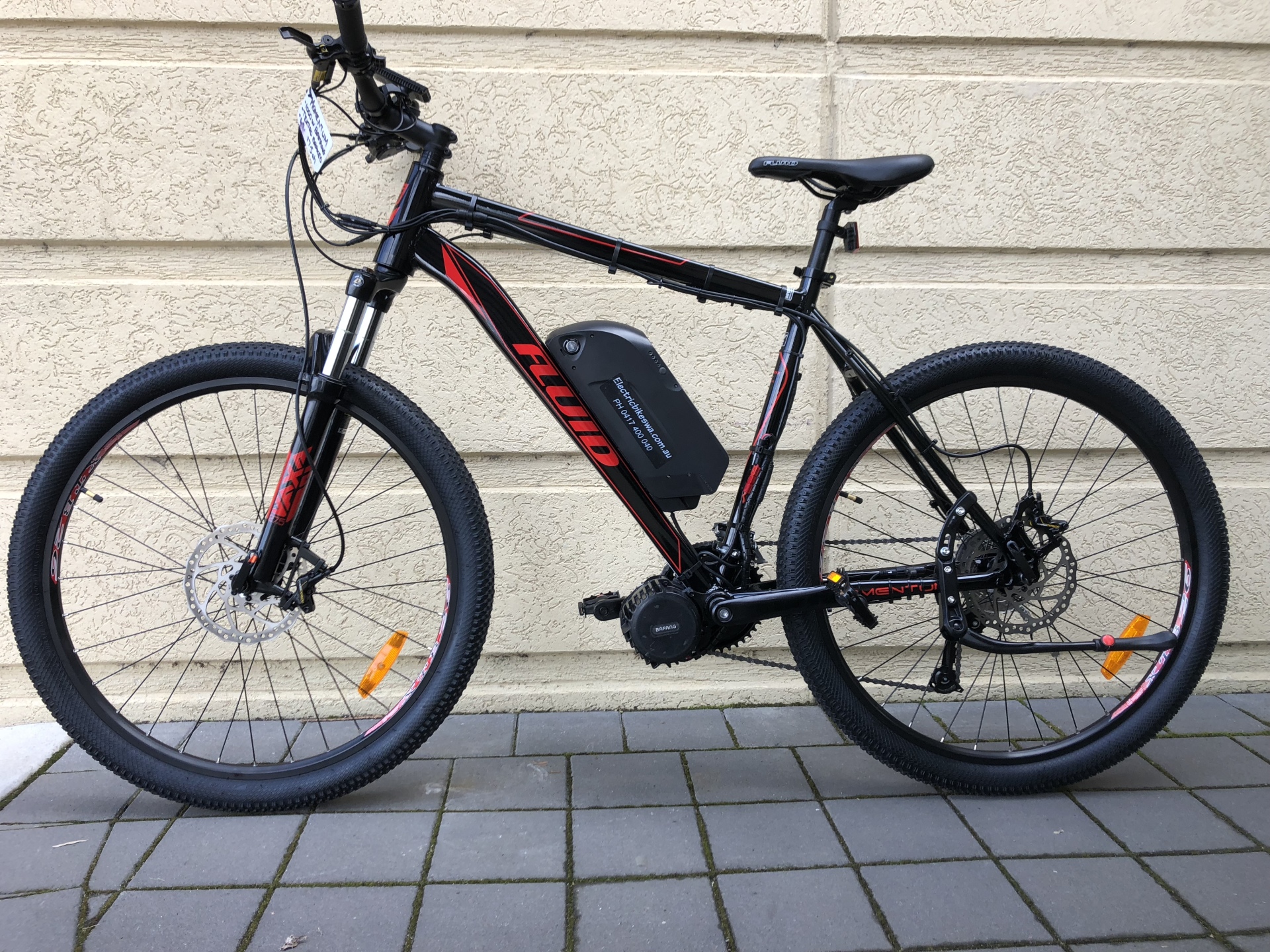 Momentum Electric Offroad Mountain Bikes for sale.
These bikes are brand new out of the box and fitted up with a powerful drive unit.
This is a 27.5"x 2.25tyres and has a 1000w mid-drive motor.with a 52v battery the motor can peak up in power to 1600w. This bike has a 48v 14amp battery pack. The battery is a 13s4p pack built buy EM3. This is the most advanced batteries on the market at 3500mAh rated to 10a discharge per cell. Range – Upto 80km using pedal assist. (Optional 48v17ah/52v 14ah/52v19ah triangle battery pack) There is a large display screen which displays speed, trip, pedal assist levels, battery and other functions. Has a 42t bling ring and a 9 speed Shimano rear cassette. There is a gear shift sensor which allows for smooth gear shifting under power. Has a good quality, adjustable rear kick stand. 180mm front/180mm rear Tektro Dorado hydraulic disc brakes with cut outs. You can ride this bike along the or cruise at 30 to 40 kph along the tracks and road. Top speed 55kph +.
There is 9 levels of pedal assist or you can zoom around every were using throttle only. 12 month manufacture warranty.



Order your Bike or
Parts today
Email 
hydrotrev@iinet.net.au
Or phone me on 0417400040​
​

Home page