Icon Albert
This is One of our cheapest bikes with all the quality parts fitted.
This bike comes equiped with 26 x 4" tyres, has 60mm high rise handle bars, 4 x pot caliber brakes with 206mm front, 180 rear Hydraulic Disc Brake, 1000w mid drive motor, has 8 speed Shimano Gears, Gear Sensor, 42t Bling Ring and a 48v frame mount battery.
You can power around using the throttle only for  a distance of about  20-25km)  or you can select the pedal assist mode (1 to 9) which allows you to pedal a  easy 60-80 km distance. The motor and components are water resistent. Bike weighs aprox 29kg complete and has a top speed of about 55+ kph. It has the power to ride along the tracks and through soft sand. 
The bike has a soft start Gear Sensor which makes gear changes smooth. The bike has a large display screen with auto backlight, speed, trip, average speed and pedal assist levels. The tyres make a bit of a noise but it does give you a smooth ride. You can ride this bike down along the beach or ride the cycle ways. (Optional 26"x4" road tyres) The bike is very comfortable to ride at 30 - 40 kph. You can ride this bike to work every day and save money on transport costs . The triangle battery pack takes approx 3 to 5 hours to charge.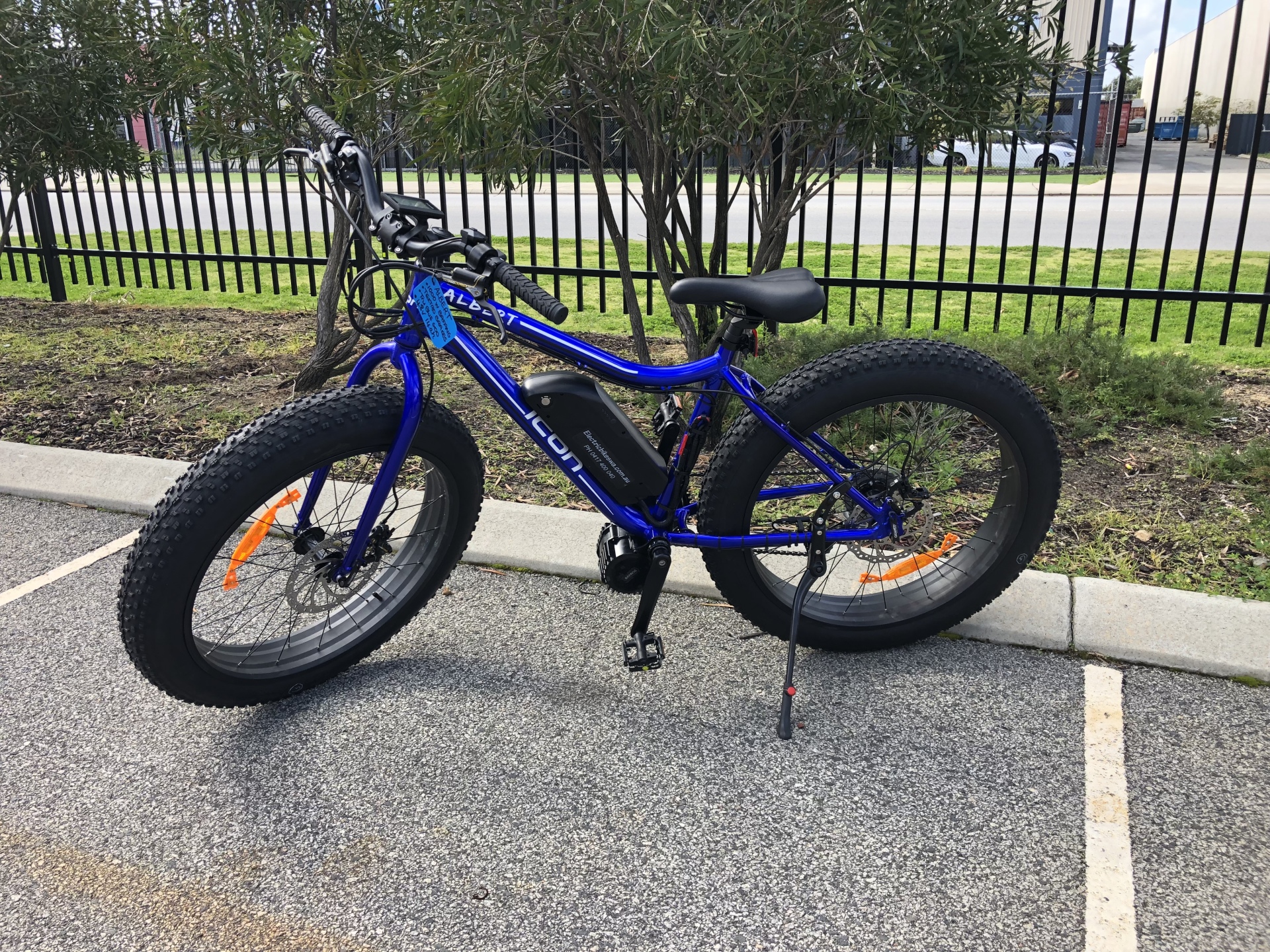 A $3490.00
Order your Bike or Parts today
                           Email 
     hydrotrev@iinet.net.au
              Or phone me on
                   0417400040
​